CBC laid the foundation for the city's new centre – the Nové Nivy zone.
Welcome to a community of companies, start-ups and locals, where we create a lively and modern city centre with everything you expect from it.
Find out more
Project characteristics
City Business Centre (CBC) I-II is a successful project which has been in operation since the turn of 2006 and 2007.
The pair of buildings with a total leasable area of approximately 39,000 square metres offers exclusive offices of a high standard.
CBC I-II combines the exclusivity of the historical centre of Bratislava with the benefits that only the most modern office project can offer.
These are in-demand office buildings due to their location on Karadžičova Street and the fact that they are part of Nové Nivy. Another important feature is the fact that they are located in a quiet, well-equipped district.

High standard
office space

33 000 sq m
leasable area

In the central business district
near the centre

640 underground and 90 outdoor
parking spaces
Welcome in the zone
Nové Nivy is a ground breaking ecosystem born on a revitalised 'brownfield' site in the locality of Mlynské nivy.
Welcome to the community of corporations, start-ups, residents and tourists, where together we create a lively and modern city centre with everything you expect from it.


Multifunctional projects
in one integrated zone

Revitalisation of a former
"brownfield" into a modern downtown

Urban development projects that
will ensure life in the zone 24 hours a day

Both hardware (buildings and roads),
and "software" in a single integrated zone

Community and business support
to promote innovation and productivity
Businesses in the Standard zone of the building
Building standard

Concierge services

Bike-sharing

Natural ventilation

Thermal comfort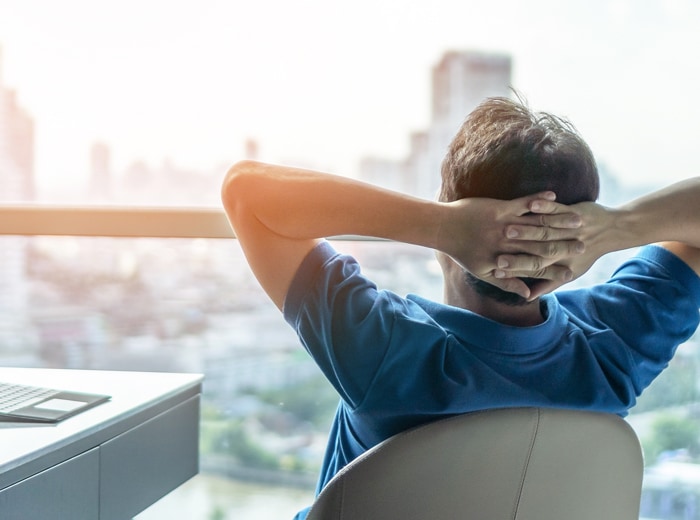 Power and cabling
All the cabling you need to be able to do your mission. Data distribution, high current, low current, bus systems or floor boxes are a matter of course with us.
Ceilings and lighting
Light is one of the main criteria for effective work. In addition to natural light from large windows, category II luminaires with 60 ° optics adapted for computer workplaces also provide plenty of light.

Heating, cooling, air conditioning
Proven air distribution solutions providing fresh and heat-treated air suitably complement the possibility of ventilation from the facade. The control of the heating and cooling system is provided by one controller in arbitrarily selected units.

Security
It is our priority to make you feel safe with us and at the same time to be able to move comfortably with you and your colleagues wherever you need them. CCTVs, mantle protection, electronic fire alarms, but also the security service present 24/7 keep your safety.
Who we are
HB Reavis is an international provider of workspaces with more than 30 years of experience and know-how in the field of real estate, which creates remarkable experiences through its solutions.
We design, build and manage everything from headquarters and shopping centres to offices and coworking spaces. Users and local communities are at the heart of every decision.
About us

66 500
people working in our projects

100 500
visitors per day in our buildings

450
clients

1.5 million sq m
delivered spaces